MHAGC Professional Development Membership
Helping our teachers fulfill one of the biggest unmet needs in our schools—mental health education. Become a member and help make a difference.
Since 1957 the Mental Health Association of GC has made mental health education a priority in our communities and in our schools. Your membership will give you access to much needed mental health education, and personal development sessions that can help you, and your students address mental health issues in your classrooms, schools, and communities.
CTU members have an exclusive opportunity to join and gain access to up to 60 one hour webinars with the opportunity to earn CPDU's per session completed, and one Lane Placement Credit for each module (outlined below) completed.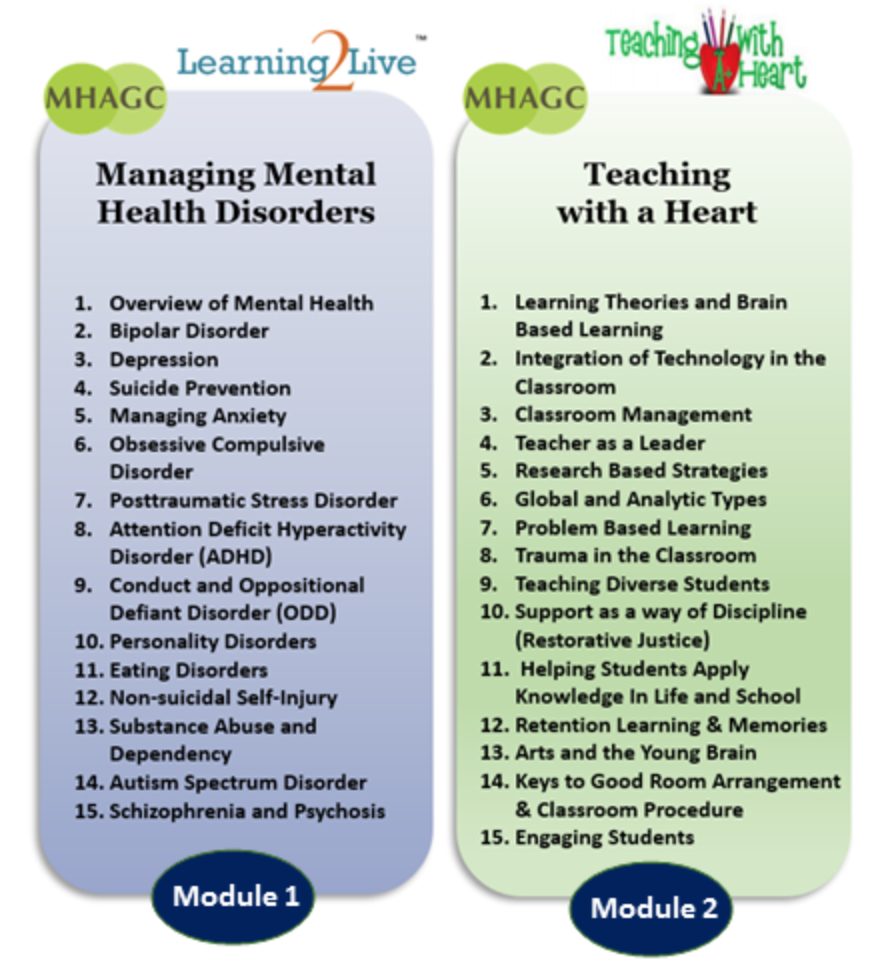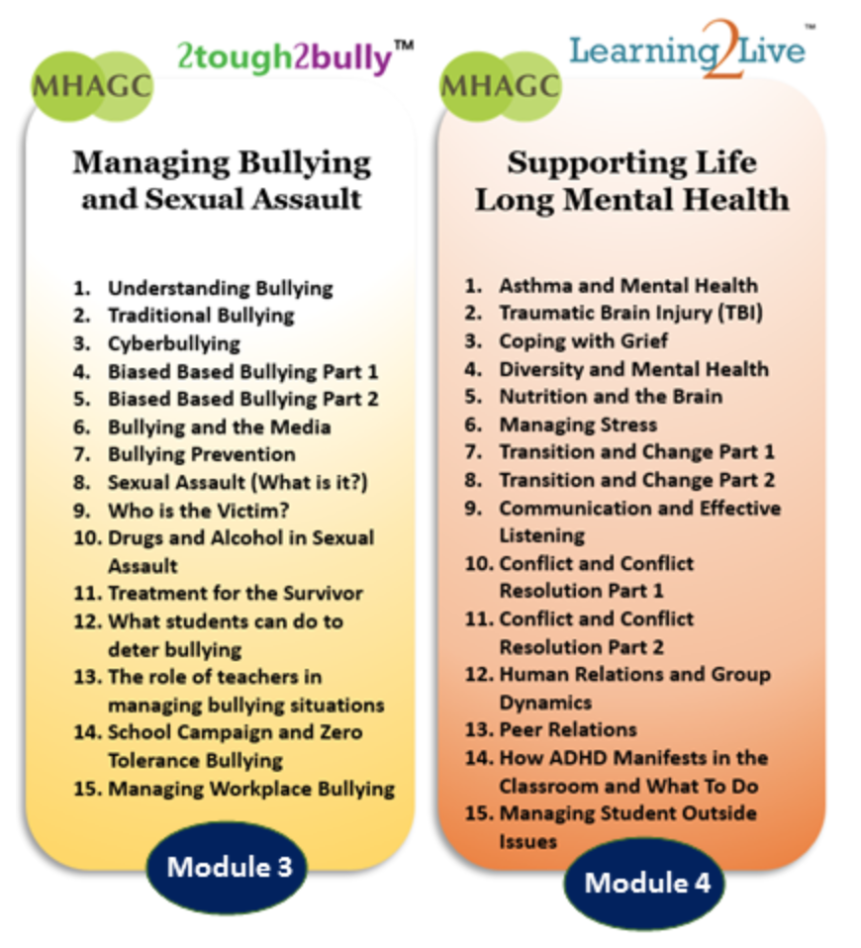 Note: Please use your school name/information under business in the form below
School Memberships are also available. These memberships extend benefits to all school teachers, and education professionals and member pricing is available based on the size of the school. Please contact MHAGC via email at mhagc@mhagc.net or by phone at 800.209.8114 for more information.